Europe was awesome!
I left for Europe May 14, 2006, was there for about 4 weeks, and returned June 10! A friend of mine, Tim Miller, went with me. I had an awesome time, and I'm sure Tim would say the same! I would love to go again sometime!
The countries we visited were: England, Wales (just drove in and out), France, Italy (including the Vatican), Switzerland, Liechtenstein (I think; it would only have been a pass-through on the train, though), Austria, Germany, the Netherlands, Belgium, and Luxembourg.
Here's an overview of the trip.
Arrived in London May 15
We were there until the 17'th
Rented a car and drove to Stonehenge; From there we went on to Bath and then to Bristol
Drove into Wales and back
Stayed overnight in Bristol
Drove back to London
Watched the Changing of the Guard
Took the Eurostar to Paris
Spent several days in Paris
Monday, May 22, drove to where Tim's boss used to work in France
In the evening, took a night train to Milan, Italy
Went from Milan to Rome
Spent a couple days in Rome
On Friday we went to Pisa and saw the Leaning Tower, then went to Venice
On Sunday went to Bern, Switzerland
We rented a car and saw some interesting sites
We were invited into the home of a Swiss family, where we had a nice visit--that was quite special!
We went on to Salzburg, and saw Mozart's birthplace
Went to Munich
Went to Dachau Concentration Camp Memorial Site
Rented a car and drove the autobahn (wasn't quite the experience Tim expected--read his post on the Europe Blog!)
Went to Neuschwanstein Castle
Drove back to Munich and took a night train to Amsterdam
We saw lots of bikes! There were some sadder things to: coffeeshops (not quite the same as ours, many will sell "weed"), smart shops, etc.
Rented bikes and rode around (that was interesting!)
Went to Brussels, Belgium
Went to Luxembourg, Luxembourg
Went to Bayeux, France, in Normandy; saw Point du Hoc, the American Cemetary, and Omaha Beach
Returned to Paris, then took the Eurostar back to England
Flew home
Here are the 6 main goals I had for the trip:
1. To be a faithful witness for the Lord
2. To visit sites in Europe that interested me
3. To experience various European cultures
4. To practice speaking other languages, particularly French
5. To meet new people
6. To make new friends
Thank-you for praying:
- for our health and safety
- for the security of our belongings
- that we would have an awesome experience without many problems (transportation strikes, itinerary conflicts, terrorist attacks, etc.)
- for the people we met
- that we would have opportunities to share our faith
- that we would honor God in whatever we did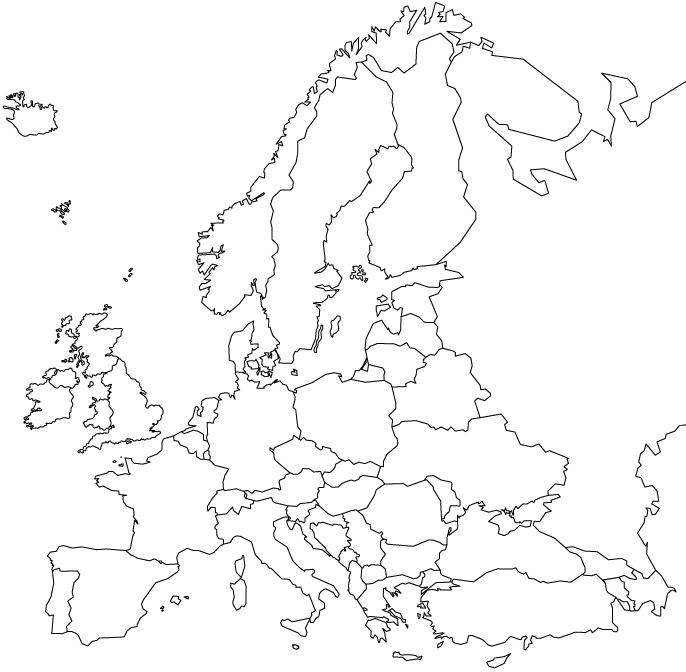 Flag and map images provided by Graphic Maps. Used with permission.